About The Dream Home
This year's Dream Home is situated in a quiet sought after neighborhood of Bright's Grove, located a short stroll from the beautiful sandy beaches of Lake Huron. This gorgeous two storey home features an open concept main floor with gas fireplace, stunning custom cabinets with quartz countertops, two piece powder room and large windows throughout bringing in lots of natural light. Upstairs consists of 3 spacious bedrooms with a 4 piece shared bath and an upper laundry room with sink built-ins. The primary bedroom features a stunning 5 piece ensuite, walk in closet and glass doors that open to your own balcony where you can listen to the waves during your morning coffee. The lower level features a fully finished open concept rec room with 3 piece bath and tons of storage in the utility room.
Fully Furnished Dream Home
or $800,000 cash
1955 Orchard Ave, Bright's Grove, ON
$1,050,000 (plus furniture & electronics ($95,203.04) and appliances ($13,840.24) for a total value of $1,159,043.28. Floral arrangements, artwork and small accessories are not included.)
Purchase By:  Wednesday, February 1, 2023, 11:59 pm
Draw Date:  Thursday, February 16, 2023, 10:00 am. Announcement at 12:00 pm
Specifications
Square Footage
Total Square Footage - 2549 Sqft
Finished Square Footage - 2423 Sqft
Style
Laid back modern lakeside living. The design has a California modern beach vibe with a twist of dark millwork. A modern aesthetic made cozy and livable
Designed and Decorated By
Architectural Design by Bayview Design. Interior Design by LJ Design Co.
Fireplace
50" Alluravision Electric Fireplace (2)
General Design Features
Engineered white oak hardwood flooring 
White oak ceiling wood treatments in entry, kitchen, primary bedroom and bar
Linear Alluravision 50" fireplaces (2x)
Custom mirrors 
Full height quartz backsplash in kitchen
Walk out balcony in primary bedroom 
Double metal and glass barn doors opening into Primary bathroom with separate water closet 
Custom white oak hand rail with lighting
Grand staircase with millwork, large light fixture and grand window
Basement wet bar with refrigerator 
Basement fireplace with built in's
Custom window treatments 
55" TV's (2)
Special Features and Suppliers
Cabinetry including kitchen, bathrooms, bar, laundry, walk-in closet, and built in's by Sarnia Cabinets 
Cambria Quartz on all countertops by Progressive Countertop 
Flooring by Sacwal Sarnia 
Hardwood by Craft (Urbanwood)
Plumbing fixtures by Plympton Plumbing 
Appliances by North End Appliances 
Lighting by The Lighting Shoppe
Fence and deck by Bluewater Home Hardware
Fully fenced rear yard with vinyl deck system
Pro-slate and epoxy custom coloured floor in garage by Garage-All
Garage is insulated with Heating/Cooling System (Heat Pump).
Metal Roof System with 55 year warranty
---
What If I Win?
Close
What If I Win?
What happens after the draw?
Notification of Winners: All prize winners will be notified by telephone or mail following the completion of the draw(s). Prize winners will be notified by February 16, 2022. All prizes, except for home, will be mailed by February 28, 2023. The names of all prize winners will be published on our website. 
Acceptance of Prizes: Prizes must be accepted as awarded, as per the Ontario Lottery and Gaming Corporation. All values stated are retail at the time of tender, they are approximate and include applicable taxes and freight.
Winning the Home or Taking the Cash
I want to take the Dream Home!
Income Tax: In the Province of Ontario, all lottery winnings are considered a windfall and are tax-free.
Selling the Home: There are no restrictions to selling the home. However, the house is "as is" condition and no changes/revisions will be made at any time. We recommend you contact a legal professional with specific questions.
Transfer of Title: The winner will officially gain title to the home on or before February 28, 2023.
I want to take the cash!
If you choose $800,000 cash, you will receive payment by cheque on or before February 28, 2023. If you choose to take the cash option, you are declining to accept the dream home in lieu of a monetary value. You will have no claim to the dream home or any items contained within (furnishings, electronics, etc.).
Floor Plan
Close
Floor Plan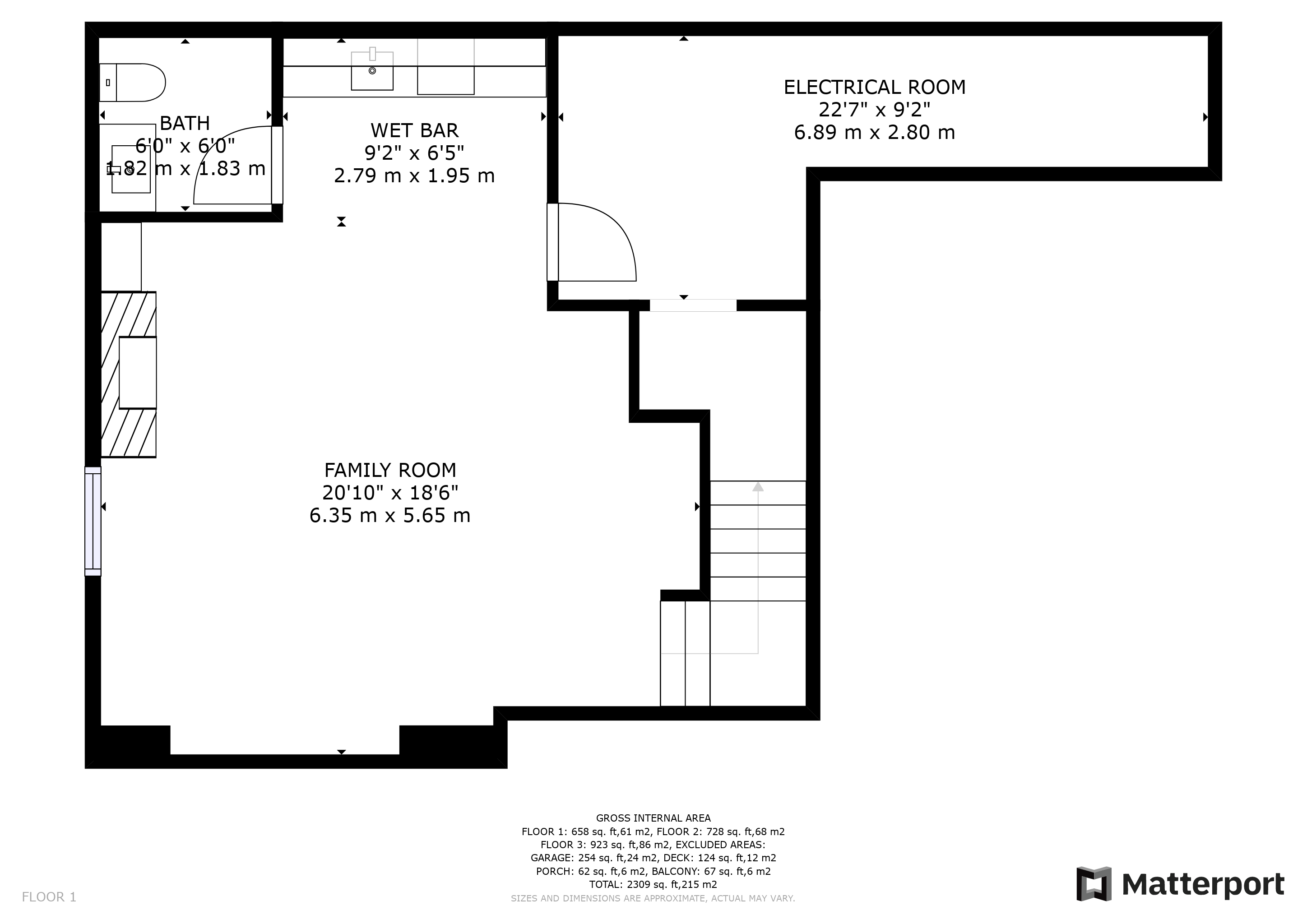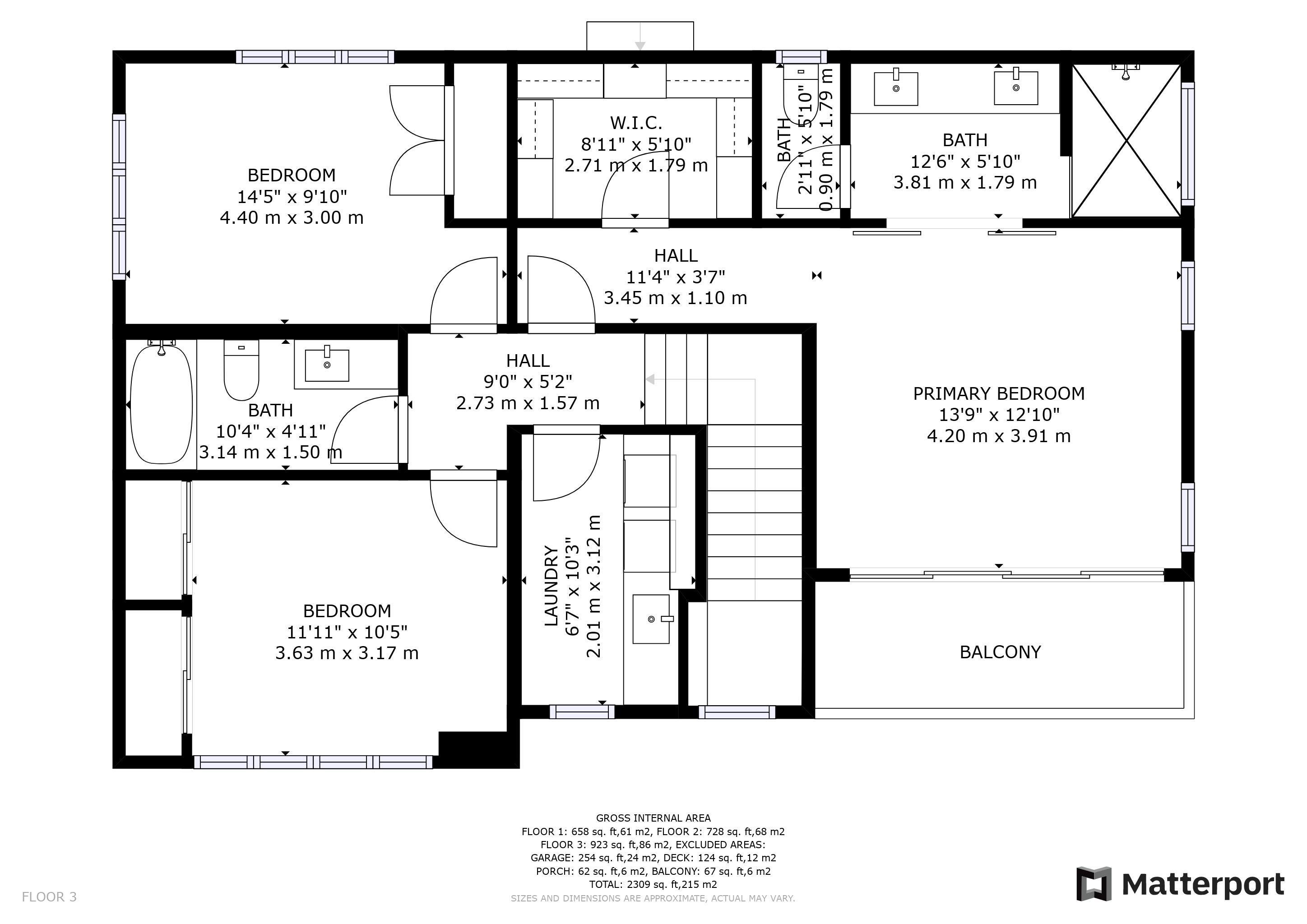 Photo Gallery
FAQs
What are the paint colours in the Dream Home?
All walls are Chantilly Lace  - Benjamin Moore 
All dark highlights are Wrought Iron - Benjamin Moore
What furniture and appliances come with the Dream Home?
Appliances from Northend Appliance
Refrigerator, range, range hood, dishwasher
Bar fridge
Washer/dryer
Kitchen
Maytag Fridge
Maytag Range
Maytag Dishwasher
Vent-a-Hood Hood
Leather bar stools (4) 
Dining Room
Custom Leather Banquette
Round Dining Table
Chairs (2)
Wall art
Living Room
Custom Sofa 
Large accent chairs (2) 
Accent chair 
Wool rug 
Window treatments (3)
55" TV
Laundry Room
Principal Bedroom
Wood Platform Bed frame
End tables (2)
Sideboard/dresser
Lamps (3) 
Rug 
Custom drapes/roman blinds 
Bedroom #1
Twin bed frame 
Rug 
Nightstand (2)
Chair 
Lamp (2)
Window treatments
Bedroom #2
Queen bed frame
Night table (2)
Lamp (2)
Pouf (2)
Rug
Window treatments
Basement Living Room
Modular sofa 
Coffee table
End table (2)
Console table
Staging items are supplied by LJ Design Co. and will be removed prior to closing. All furniture is supplied by LJ Design Co. and can be purchase by contacting 519-491-7741
* Due to market fluctuations and availability, the market value of the prizes may rise or diminish over time. If a prize becomes unavailable or is not able to be obtained in a reasonable length of time, a similar prize may be given for equal or greater value at the discretion of Bluewater Health Foundation.
Where is the Dream Home located?
This year's stunning dream home is located at 1955 Orchard Ave, Bright's Grove. Bright's Grove is located on the shores of Lake Huron and is located just 20 minutes outside the city core of Sarnia, Ontario. It features sandy beaches, great food, parks and golf courses.
When are the open house viewings?
Come see this year's dream home at our open houses (every Saturday and Sunday from 1 pm to 4 pm).
As a reminder, please be considerate of your potential neighbours! This is a residential neighborhood, so drive slowly. Parking is available on the street, but please park accordingly. Do not block driveways or park in a way that will block the access to the road.
Alternatively, local businesses have graciously offered to allow parking in their lots on Waterworks Rd. Signage will be placed to indicate the available parking. If you are able to walk, please use that parking and enjoy the 2 minute stroll to the dream home.
List of Open Houses
Tuesday, September 6, 2022 - 11 am to 4 pm
Saturday, September 10, 2022 – 1 pm to 4 pm
Sunday, September 11, 2022 – 1 pm to 4 pm
Saturday, September 17, 2022 – 1 pm to 4 pm
Sunday, September 18, 2022  – 1 pm to 4 pm
Saturday, September 24, 2022 – 1 pm to 4 pm
Sunday, September 25, 2022 – 1 pm to 4 pm
Saturday, October 1, 2022 – 1 pm to 4 pm
Sunday, October 2, 2022 – 1 pm to 4 pm
Saturday, October 8, 2022 – 1 pm to 4 pm
Sunday, October 9, 2022 – 1 pm to 4 pm
Saturday, October 15, 2022 – 1 pm to 4 pm
Sunday, October 16, 2022 – 1 pm to 4 pm
Wednesday, October 19, 2022 – 11 am to 4 pm
Saturday, October 22, 2022 – 1 pm to 4 pm
Sunday, October 23, 2022 – 1 pm to 4 pm
Saturday, October 29, 2022 – 1 pm to 4 pm
Sunday, October 30, 2022 – 1 pm to 4 pm
Saturday, November 5, 2022 – 1 pm to 4 pm
Sunday, November 6, 2022 – 1 pm to 4 pm
Saturday, November 12, 2022 – 1 pm to 4 pm
Sunday, November 13, 2022 – 1 pm to 4 pm
Saturday, November 19, 2022 – 1 pm to 4 pm
Sunday, November 20, 2022 – 1 pm to 4 pm
Wednesday, November 23, 2022 – 11 am to 4 pm
Saturday, November 26, 2022 – 1 pm to 4 pm
Sunday, November 27, 2022 – 1 pm to 4 pm
Saturday, December 3, 2022 – 1 pm to 4 pm
Sunday, December 4, 2022 – 1 pm to 4 pm
Saturday, December 10, 2022 – 1 pm to 4 pm
Sunday, December 11, 2022 – 1 pm to 4 pm
Saturday, December 17, 2022 – 1 pm to 4 pm
Sunday, December 18, 2022 – 1 pm to 4 pm
Saturday, January 7, 2023 – 1 pm to 4 pm
Sunday, January 8, 2023 – 1 pm to 4 pm
Wednesday, January 11, 2023 – 11 am to 4 pm
Saturday, January 14, 2023 – 1 pm to 4 pm
Sunday, January 15, 2023 – 1 pm to 4 pm
Saturday, January 21, 2023 – 1 pm to 4 pm
Sunday, January 22, 2023 – 1 pm to 4 pm
Saturday, January 28, 2023 – 1 pm to 4 pm
Sunday, January 29, 2023 – 1 pm to 4 pm
Wednesday, February 1, 2023 – 11 am to 4 pm